Alaska
3330 Artic Blvd. Ste. 101
99503
Assistive Technology of Alaska (ATLA) is Alaska's only comprehensive assistive technology (AT) resource center. AT can be the key to greater independence and productivity for people in their home, school, community, and/or place of employment. ATLA provides demonstrations, information, and device loans to help Alaskans make informed decisions and select the AT that best meets their needs.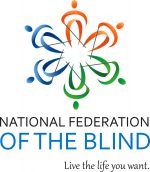 The National Federation of the Blind of Alaska (or Alaska NFB) is blind people providing peer support for one another. Blindness need not be a tragedy. We work together integrating blind people into society as equals and productive members. We do so by helping people outgrow their many misconceptions about blindness and by changing laws affecting us.
Alaska NFB is one of the 52 state affiliates (including Puerto Rico and the District of Columbia) of the National Federation of the Blind – there are over 50,000 blind and interested sighted people in NFB.
The NFB is the leading force in the blindness field today and the voice of the nation's blind. NFB of Alaska is the oldest organization for the blind in "The Last Frontier". Our headquarters is now located in Fairbanks, with branch Chapters in Anchorage and Fairbanks.