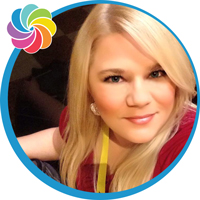 Choice Adaptive's Company President, Michele Paley, will present a fast-paced rundown of the past year's best and worst Assistive Technology (AT) innovations. She'll cover the hottest new products from 2017/2018, and super-new crossover products from this year's Consumer Electronics Show (CES). Join us to learn about and try cool new products including: software for special education, apps for people with vision impairment, home automation, handheld scanners, voice recognition, AFFORDABLE 3D printers, intelligent (and affordable) robots and so much more.
Get up to speed on an entire year of innovation – in one short hour!

Here's what a recent participant had to say:
"Thank you so much Michele! Your workshop was a great opportunity to learn more about what is out there. . . This was my first year at CSUN and your workshop was really informative just as a consumer and staff in accessibility. . . I especially liked your 3D example (they have become so affordable) and the talking bear was super cute. . . Thanks again for leading this workshop and sharing your knowledge!"  ~ University Accommodations Assistant, Monterey Bay, CA.
Join us at an event near you…
ATIA 2019  |  Orlando, FL  |  January 30 – February 2, 2019
CEU Designation: AOTA, ASHA, IACET
Interested in having us present this topic at your local or national event?

Drop us a line:
info@choiceadaptive.com
CSUN 2019  |  Anaheim, CA  |  March 11-15, 2019
CEU Designation: SDSU (more to be announced closer to convention start date)
* More dates and locations are added throughout the year. 
Check back when you're making plans for conferences & conventions.